Generously Supported By:
Speakers
Tara Khanna
Managing Director, Application Security,
Accenture
Tara leads Accenture's global capability in Application Security, helping clients secure their software and product development lifecycle. In her current role, she is responsible for spearheading large-scale and complex initiatives for some of Accenture's key clients, including securing the ecosystem of major ERP applications, data discovery, data classification, and data protection. A trusted C-level advisor and a highly esteemed professional in the application security and governance, risk and compliance (GRC) domain, her experiences have addressed areas such as risk assessment, governance, privacy, information protection, logical export control, identity management, RBAC design, IT controls and securing the systems development life cycle (SDLC).
With more than 20 years of experience, Tara specializes in application security, SAP security, SDLC and DevSecOps and its implementation across a range of industries, including chemicals, energy, public service and life sciences sectors.
Tara is a Certified Information Systems Security Professional (CISSP), recognized by ISC(2). She graduated as a bachelor of science in Quantitative Business Analysis from Louisiana State University, in the US. In her free time, she loves to read and cook. Tara also likes to spend her downtime as a "Horse Show Mom," learning, prepping, and supporting her daughter in her favorite pursuit of show jumping. She lives by her mantra: Leadership is an action, not a title.
Juan Asenjo
Sr. Solutions and Partner Marketing Manager,
Thales eSecurity
Juan has worked in the information security field for over 25 years, in government, military, and private sector. He is currently responsible for cryptographic integrations with partner solutions, focusing on identity management, authentication, and encryption. Juan is a Certified Information Systems Security Professional (CISSP) holding a Bachelor's degrees in Engineering, a Master's in Business, and a Ph.D. in Information Science. In his current position, he helps technology companies reach more customers with integrated solutions that reduce risk and enhance security.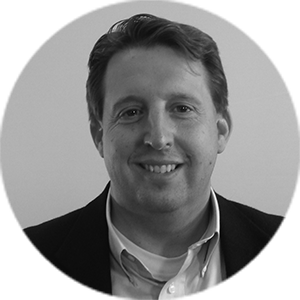 Rick Killpack
Director of Global Service Providers,
Thales eSecurity
Rick Killpack has over 23 years of experience in the enterprise and cloud markets. He started working in IT security with Novell in 1991.
Throughout his career, he has a proven track record in business development, sales management, strategy management, product management, channel and technical services. Rick is very knowledgeable about the cloud marketplace and specifically as it pertains to cybersecurity. His previous employment was with Akamai technologies in which he designed and rolled out a Global Security channel strategy for Akamai's Cloud Security Services. He currently is employed at Thales e-Security as a Director of Channel Development helping public cloud and SaaS providers deliver data security services to their end customers.
He has published technical manuals still available today on Amazon as well as business security briefs in well-known publications like CIO magazine, SAP GRC and others. He has spoken as a security authority in various security events sponsored by the CISSP and CISO organizations.
Rick's unique mixture of technical and business skills along with his vast experience in security has allowed him to provide insights into cloud security best practices to hundreds of risk, compliance and security leaders in the largest enterprises and governments across the globe.
Rick is considered a technical subject matter expert in CDN, DDoS, DNS, Identity Management, Data Security, Access Management, SIEM, Threat Intelligence, ITGRC, Privileged User Management and Advanced Authentication/Authorization services.