Generously Supported By:
Speakers
Tapan Shah
Managing Director,
Sila Solutions Group
Tapan is a Managing Director at Sila and heads the National Consulting Practice. He brings over 25 years of experience and industry eminence in cybersecurity and risk, with contributions to multiple publications, conferences, and advisory boards. His career has been dedicated to working with senior executives of Fortune 500 companies, helping them apply governance, process, and technology to improve their cybersecurity and risk posture.
Bruce Lobree
Cybersecurity Architect,
Symetra
Bruce has managed security and audit teams in operational and engineering environments, from a first-level manager up to global responsibilities at an executive level managing multi-million dollar budgets. He has worked in government, retail, financial, software, and utility industries creating cost effective, client-focused security solutions, operational models, and programs while continuously improving the corporate security posture and reducing the risk footprint. This includes architecting, designing, and individually implementing or managing the implementation of physical and logical security systems and controls for reliability and availability, while addressing business and client needs as well as meeting regulatory requirements. He has built programs that have dealt with implementing various industry standards and regulatory compliance requirements, including HIPAA, SOX, PCI, ISO 270001, and other control standards.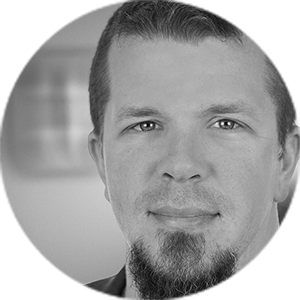 Chase Cunningham
Analyst, Security and Risk,
Forrester
Dr. Chase Cunningham is a retired US Navy Cryptologic Chief with more than 19 years' experience in cybersecurity and tactical cyber operations. Chase has been involved in operations ranging from cyber forensics, analytics, and offensive and defensive cyber operations at organizations such as the NSA, CIA, FBI, and other government agencies. He has helped clients deploy and manage security controls; designed and built machine learning and AI systems for cloud defenses; designed encryption and analytic systems; and helped lead organizations to grow and optimize their security operations command systems. Dr. Cunningham has been quoted in more than 200 articles and is frequently featured in speaking circles and top national publications, and is the innovator behind the Zero Trust X framework. He has a variety of patents for cybersecurity defense technologies, and is also the co-author of The Cynja (like cyber ninja), a first of its kind cybersecurity education book series for families and young children that is in publication for multiple school systems and is available in four languages.