Generously Supported By:
Speakers
Scott Manning
VP Cloud,
Thales e-Security
Scott is a 25-year veteran in the information technology industry. His experience spans across mainframe, distributed systems, virtualization, and the cloud. His focus for the last 16 years has been security and compliance of platforms, and operations and data in distributed systems and the cloud.
Currently, Scott is the Vice President of North America for Cloud at Vormetric / Thales e-Security Inc.—one of the leading data security solution providers in the industry. Thales e-Security helps thousands of customers worldwide secure their data assets across their datacenters and the cloud. Scott and his team are responsible for cloud strategy and Thales e-Security's Cloud and Managed Service Provider partnership program—overseeing solutions development, relationship management, training and enablement, implementation, and support services revenues with CSPs and MSPs.
Terry Barbounis
Cybersecurity Evangelist,
CenturyLink
Terry Barbounis is the Cybersecurity Evangelist within CenturyLink's Advanced Technology Solutions division. With a focus on cybersecurity and as a former CxO, Terry has sat on both sides of the advisory table and understands the view from both lenses. His approach is to nurture, educate and guide customers by "connecting the dots" between the real-world threat landscape and common business security challenges, while helping decision makers to implement strategic and tactical plans towards improved security, privacy and compliance. Terry is a member of CenturyLink's Security Architect team, which collaborates with the Security Product and SOC teams in providing SME support and education to the internal technical and sales organizations.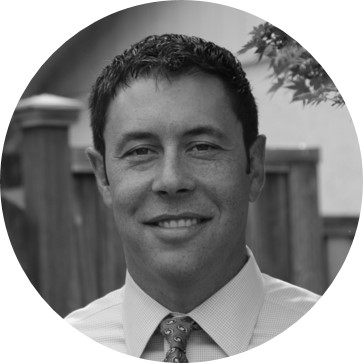 Mark Goldenberg
Security Solutions Architect,
CenturyLink
Mark is a veteran of CenturyLink's security business with over 15 years' experience working with clients to solve security challenges, and with internal teams to build and launch products that fit with market needs. Today Mark works as a Security Architect supporting complex and customized security solutions for global customers. He has also had roles as director of security product management, and earlier as the director of managed security operations for the company, leading the global security implementations team. He began his journey at CenturyLink through Exodus, one of the first true Managed Security Services Providers in the industry.
Moderator
Joan Antokol
Managing Partner, Privacy and Data Protection Practice,
Park Legal LLC
Joan Antokol is internationally recognized for her work in data protection. She is the founder and managing partner of Park Legal LLC, a data protection law firm with offices in Indianapolis and New Jersey. Joan is a member of the International Working Group on Data Protection in Telecommunications, a data protection regulator group chaired by the Berlin Data Protection Commissioner, and is also a Privacy by Design Ambassador appointed by the former Ontario, Canada Privacy Commissioner. Previously, Joan was a partner at and chaired the privacy and security practice group at an international law firm and also served as Vice President and Global Privacy Officer for a Fortune 100 pharmaceutical company for 7 years.